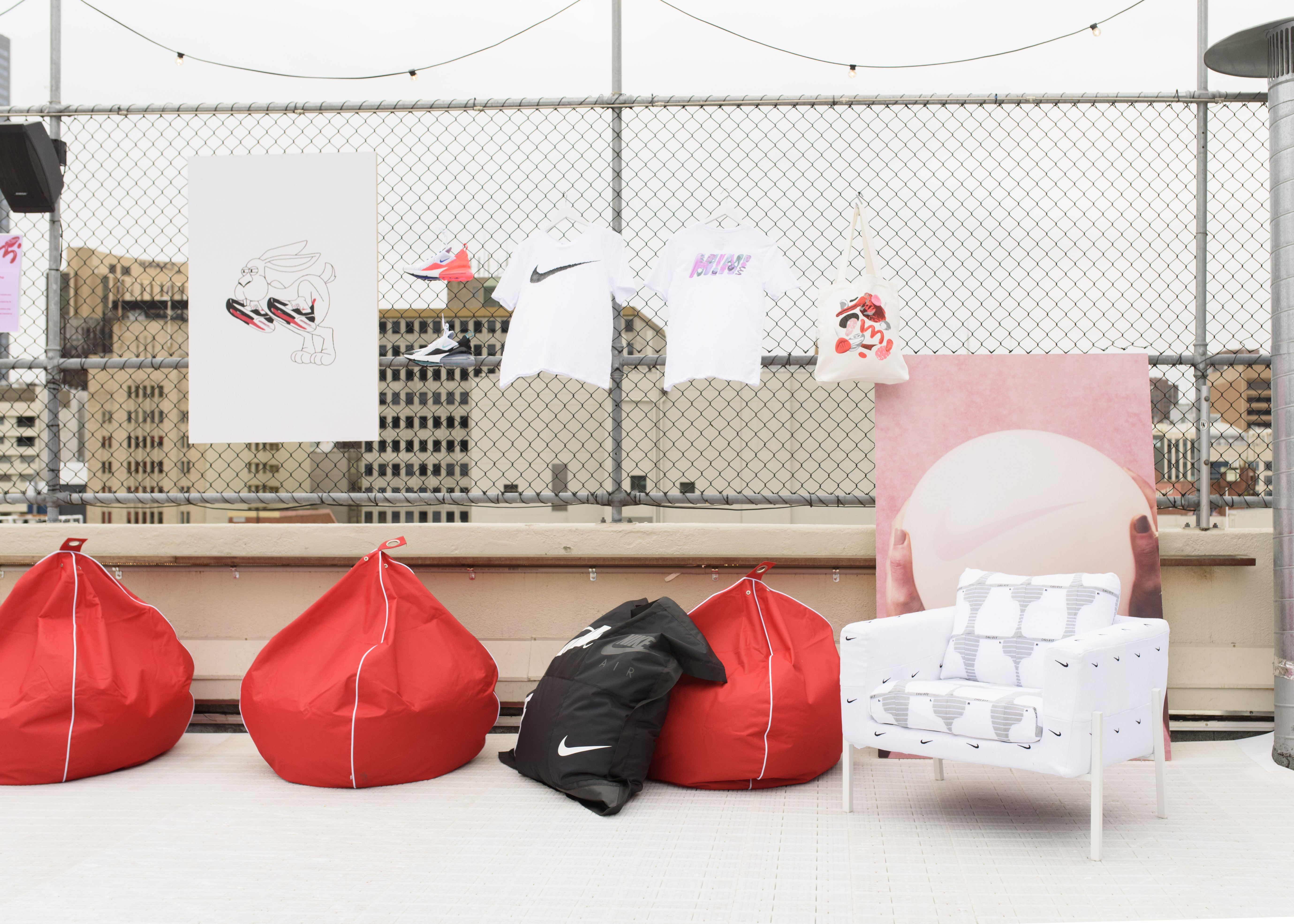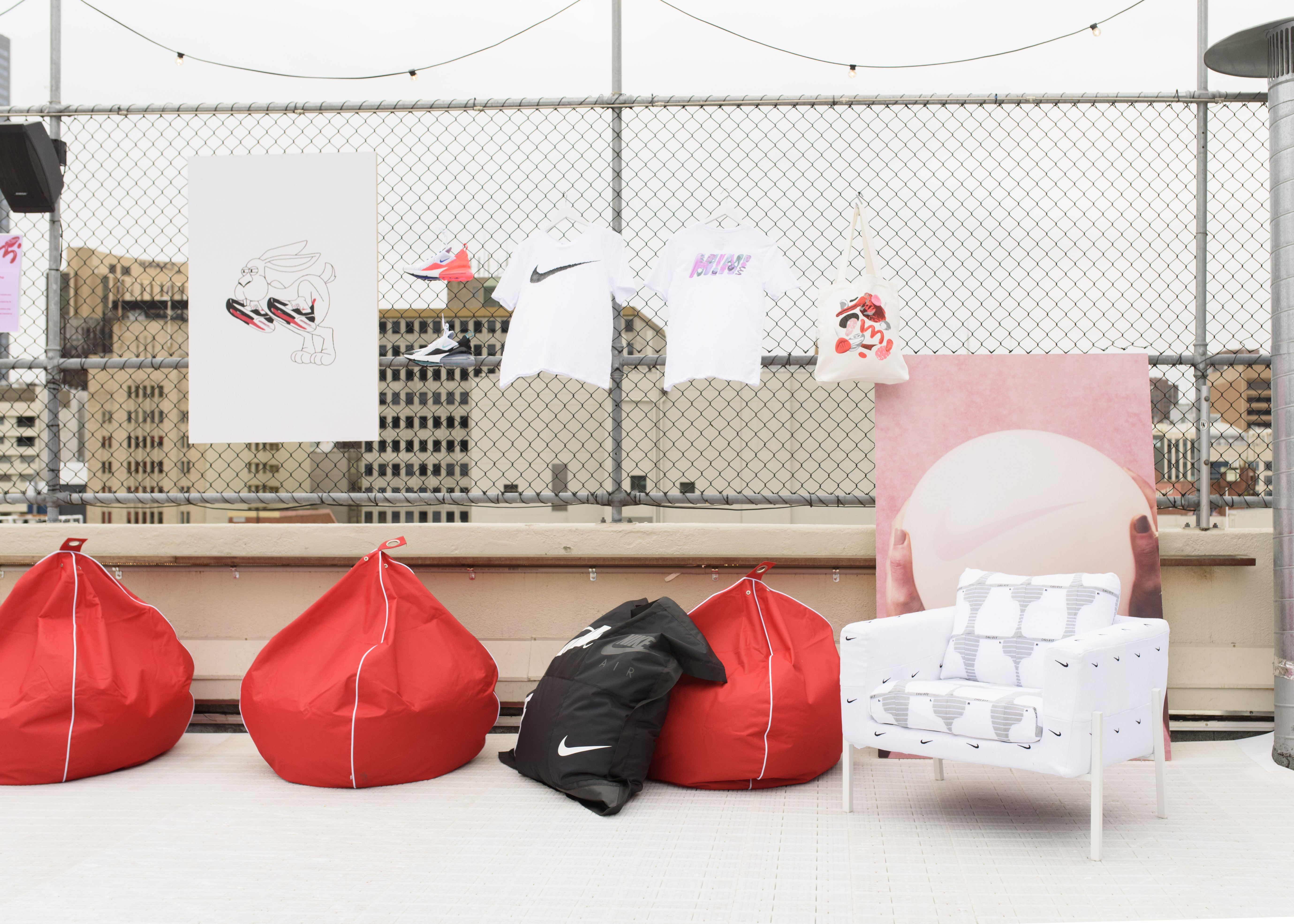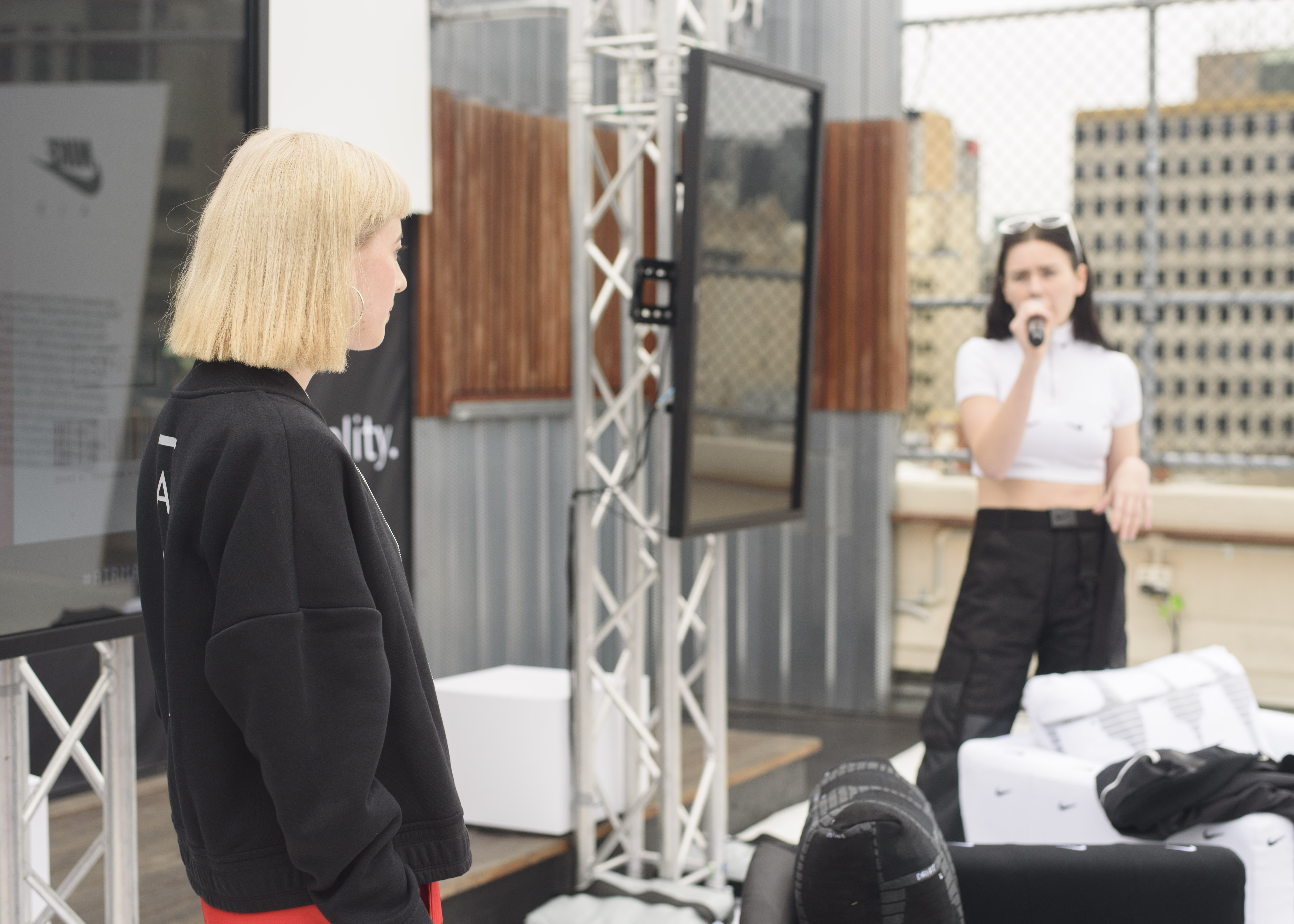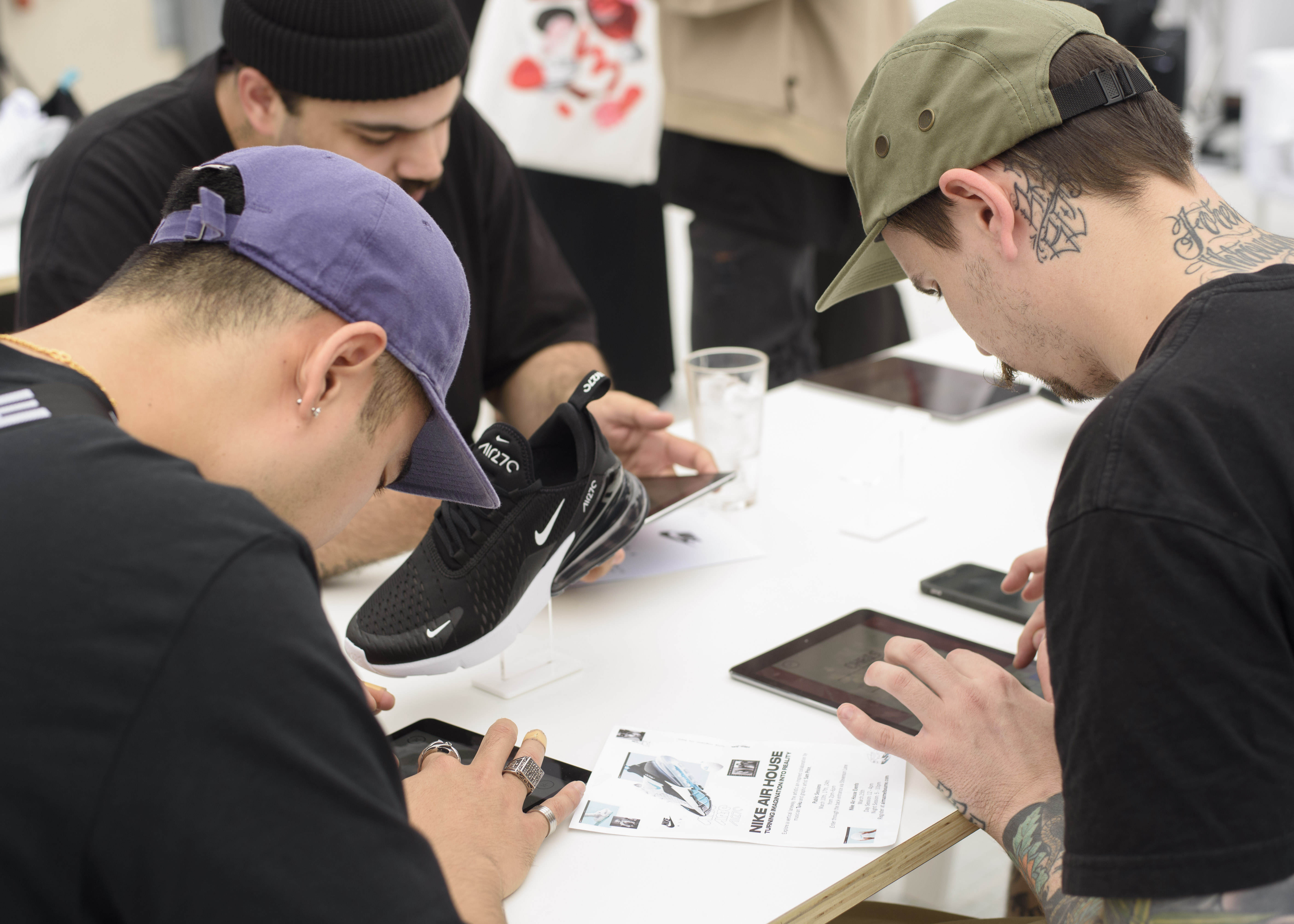 an interactive app, workshop experience + projections exploring the connection between the digital + the physical

client/s ✴︎ Nike
as part of the
Air Max
celebrations for 2018,
Nike
invited pitch studios to collaborate with fashion designer
Miniswoosh
(AKA ALCH) on an interactive, digital deconstruction
AIR WORKSHOP,
where the audience was invited to interact with a custom-built app that allowed them design their own Nike t-shirt.
through this process, we were able to develop a product that was digital by nature and physical by output; a culmination of two practices.
adding an additional layer to the workshop experience, PITCH STUDIOS™ was commissioned to create an animation for a large-scale projection mapped onto Melbourne's iconic
Curtin House
, the official AMD '18 event hub.
our animation was deisgned to emulate the suspension of air, the key element in Nike's Air Max release.
—
agency partner ✴︎
Archetype
workshop concept + creative direction ✴︎ PITCH STUDIOS™ x
Miniswoosh
app concept + UI ✴︎ PITCH STUDIOS™
app development ✴︎
GUCK
custom Nike furniture ✴︎
Miniswoosh
spatial design + production ✴︎
Space Between / Boom Studios
documentation ✴︎
Heather Lighton
drone footage ✴︎
Archetype
projection mapping ✴︎
Hype Advertising