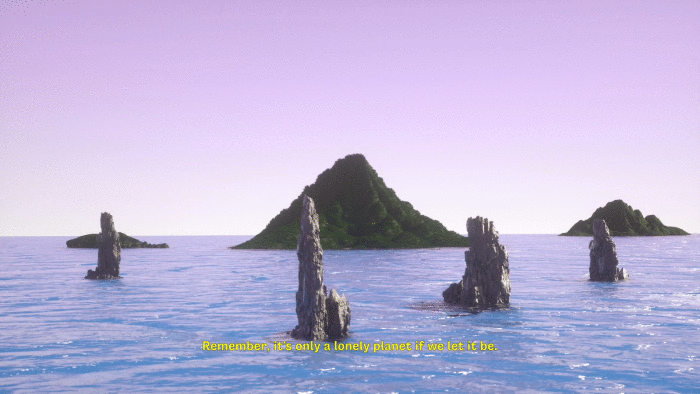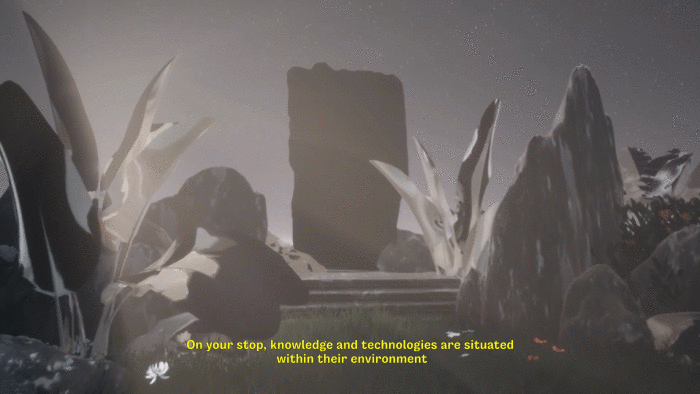 most pursuits are paradoxical! meet Virtual Gap Year
client/s ✴︎ IAM Weekend 19

Virtual Gap Year is a collaboration with IAM exploring IAM Weekend 2019's theme: The Quantumness of Archipelagos.


we collaborated with a global group of digital artists who ideated the weekend's key topics — Decolonising Learning, Decelerating Ecosystems, Debriefing Imagination, Reloading the Futures of the internet, Browsing the ethics of design, foresight and AI — in the form of islands.
this was the seed for the video's meta-narrative, and we built on this by subverting Gap Year culture, framing IAM Weekend as the ultimate destination for a truth-seeking sabbatical.
screened at
IAM Weekend 19
(Barcelona),
Google Arts + Culture
(London) and
Semi Permanent
(Sydney).
creative direction, thinking, concept + script ✴︎
pitch studios x pitch portal
artists ✴︎
Lorna Pittaway
,
Smiskoackerman
,
Twomuch Studio
,
Polina Zinziver
sound design ✴︎
Jennifer Loveless
video editor ✴︎
Marina Maekawa
creative production ✴︎ Nirmala Shome
press
It's Nice That, March 2019
LS:N Global, March 2019
—
footnotes
we chose to use the idea of a 'virtual gap year' as a meta-narrative for the project, presenting IAM Weekend's key themes through the lens of an island-hopping, sun-chasing sabbatical.
although gap years are often viewed (by those fortunate enough) as a tool to reimagine our individual futures, they originated in the 1960s as a way of fostering cultural understanding. We thought this was an interesting idea to play with.